With the end of the decade upon us, we wanted to share some of the highlights of our year with you. Firstly, a huge thank you to all our volunteers, contributors and partners who we have collaborated with this year. We are really grateful to everyone who has given up their time to take part in our events, contribute to our content and volunteer their time across various events and initiatives across Leeds.
She Does: A Day in Digital
For our fourth year at Leeds Digital Festival, we gathered a group of seven digital professionals who spoke about what it's like to walk a day in their shoes, giving us valuable insight into their everyday working lives.
We heard from:
Laura Parker, a Freelance Copywriter

Beth Gildersleve, Head of Technology at Skybet

Natalie Lovett, Cloud Commercial Lead at Infinity Works

Kelly Weston, Delivery Partner at Jaywing

Annie Moss-Quate, Senior Product Manager at BBC

Emily Hutton & Laura Hustwit from Brass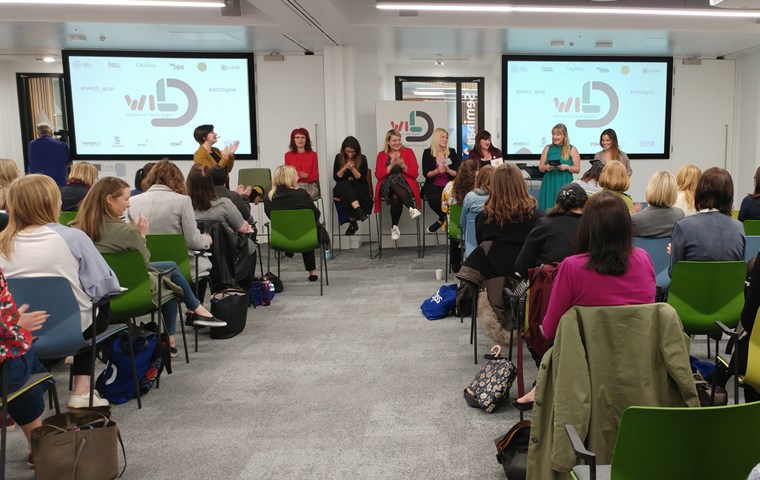 WiLD Conference
We attended the first all-day conference held by WiLD. The day was made up of a morning networking session and a variety of panels and talks covering different topics such as career insight, female founders and networking groups - where we joined to raise awareness of She Does Digital.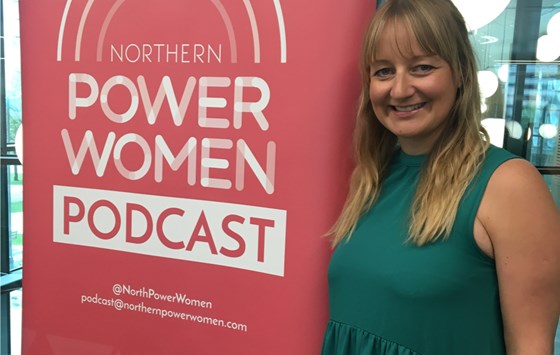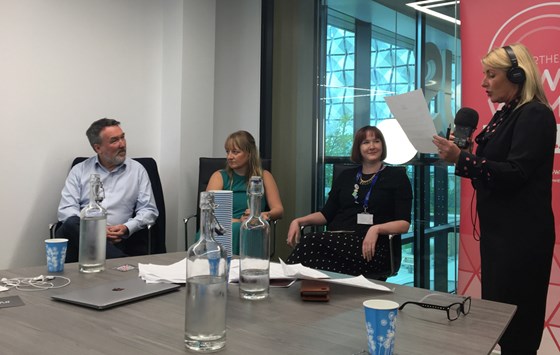 Northern Power Women Podcast
We took part in June's edition of the Northern Power Women Podcast discussing the International Festival and all things Digital in the North with Stuart Clarke and Claire Duffield. Download the podcast and check out Episode 24 to listen.
From ___ to Digital
Our second collaborative event with Hey! was a panel with 5 digital professionals who have all done a U-turn in their careers before they ended up in digital. We heard from a former chef, musician, anthropologist, photographer and aspiring midwife who answered questions by the audience.
Watch the full stream below.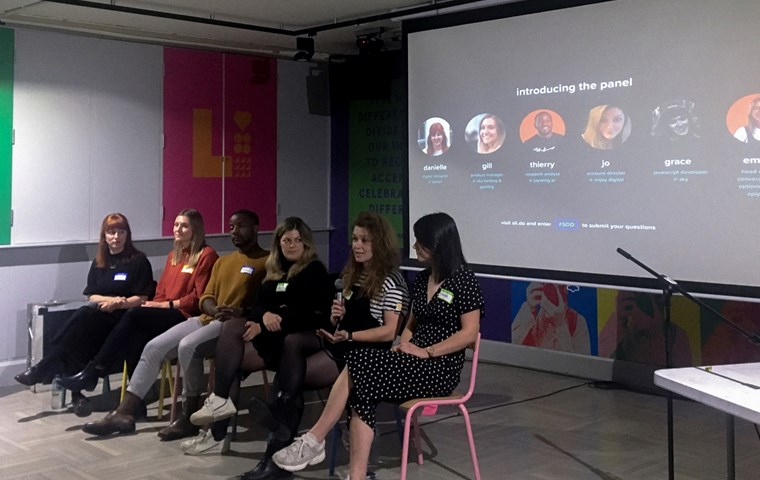 Why should students get into digital?
We collaborated with Leeds University society WILS, to lead on a Q&A panel with industry professionals for university students. With CRO, Design, UX, Web Development, PR and Account Management covered, we answered questions about the skills required, the culture of digital and ways to get into these roles once you graduate.
On the panel, we heard from:
Danielle Harrison, Digital Designer at Bolser

Jo Pope, Account Director at Enjoy Digital

Gill Sibthorpe, Product Manager at Sky Betting and Gaming

Grace

Zarczynska

, Javascript Developer at Sky
Thierry 

Ngutegure

, Senior Research Analyst at Jaywing PR

Emma Travis, Head of CRO at Epiphany
Media Futures panel for Women in Tech
We took part in a panel organised by the School of Media Communications, where students could ask a range of digital professional's questions.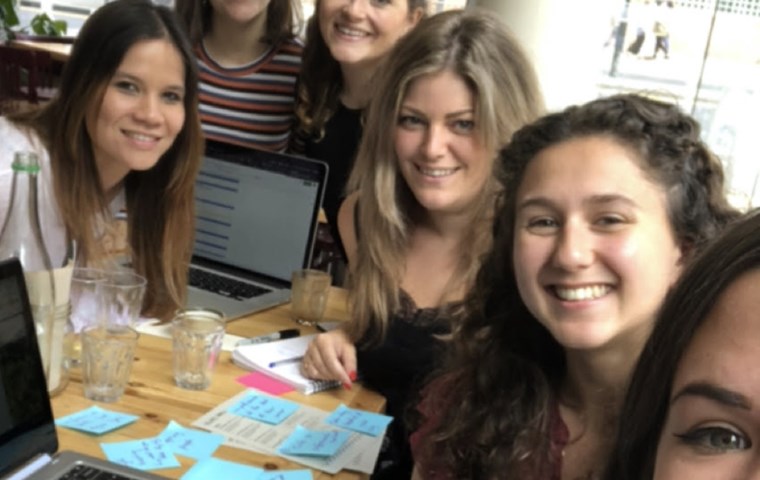 19% of the digital workforce is female. With Leeds being a thriving digital hub, we want to connect people looking for a career in digital with digital professionals and businesses, as well as highlight roles, routes into digital and opportunities here to bridge the gap. We do this through events, education and showcasing digital role models.
We have a lot of plans and ambitions for 2020, so if you want to collaborate with us in 2020, fill out our volunteer form and we will be in touch when opportunities come forward, so we can bridge the gap together.