Meet Alice Oakhill. From studying History of Art at Birmingham University to owning a very impressive job title at The Mill in New York, Alice is truly one of the trail blazers of this digital era. Here, Alice has joined our #WhereDidYouStart campaign, and talks us through her impressive career to date. Over to you, Alice!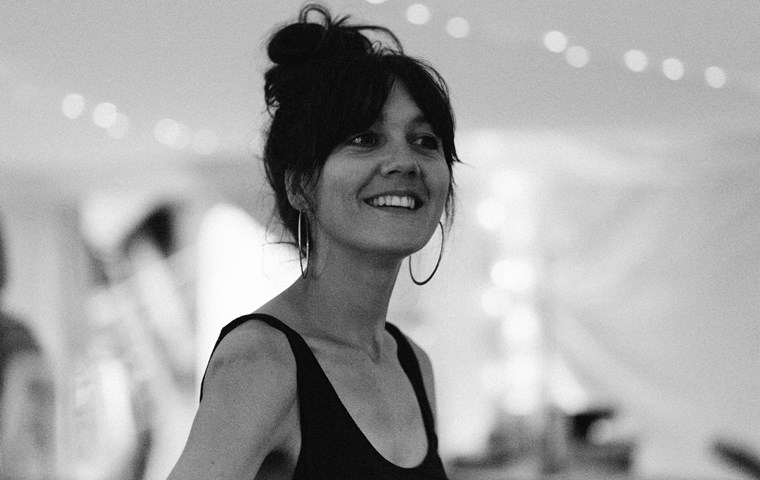 My first job after university was at educationCity.com - a platform of educational children's computer games used in classrooms and homes across UK & Europe. I actually started in their sales team, and was their first female employee in a small team of five. I became their first producer, I learnt Flash and started to write games, content and children's stories. It was great - so creative and challenging. Eventually I was given the responsibility of producing the whole product for the US market. This involved re-writing all of the content to suit the US curriculum, as well as localising context and language (more different than you'd expect). I felt a real sense of achievement in my professional career for the first time following the launch into the US. Something I had been responsible for meant a big growth in the company.
I had always had my mind set on moving to London, and beyond! So, I went to work for one of EducationCity competitors, GridClub, another children's educational game platform. GridClub had been created by Channel 4, and was now a private company. Again, in a small team I was the only female employee.
Both of my first experiences in a professional setting (aside the many waiting jobs I'd always done as a teenager), were great learning experiences. My bosses at both companies were kind, generous and invested in developing my skills. I was really fortunate to have found a niche with great mentors. 
I'm glad I started with small companies where the founders were so invested in the work, the company and their staff.
This is something I have always taken with me wherever I go, and aim to achieve as a manager myself, now.
The educational game market in the UK was pretty limited then, and I was ready for more. Becoming a more confident 20 something in London, I was finding my feet and wanted to work in busier environments where I could learn, be creative, and have more opportunities and exposure. The most accessible path to take at this point was to move into agency producing. First creating websites at Spring, then moving to Saatchi and Saatchi - and what a baptism of fire!
This was a real turning point in my career.
I had (rare) exposure to all sorts of production, whether it was digital, live action or print. In hindsight, the diversity and exposure to different types of creative production was extremely impactful in giving me the breadth of knowledge that is essential to an experiential producer. 12 years later I'm now the Executive Producer of Emerging Technology at The Mill, New York.
The Mill is one of the world's leading Visual Effects companies, which in recent years has expanded beyond the flat screen, to storytelling through technology - whether it be VR, AR, Mixed Reality or a physical experience or installation, this is all done through our Emerging Technology division. We tell compelling stories across whatever medium might best facilitate it.
After an initial five to six years of creating mostly web-based projects, I joined B-Reel and began to do more and more experiential, live action, event and installation based projects, all with technology and user experience at their core. This kind of work excited me from the first moment. 
To me, the user experience has always been the whole point - an experience HAS to be meaningful, cohesive and encompass the relevant technologies to bring it to life.
What has always inspired me is working with amazingly talented people - I am surrounded by the most intelligent, humble, creative people, that all just want to make great work, and have fun doing it. I am fortunate enough to work with some of the best producers, artists, engineers and developers in the industry - they inspire me every day. Now, managing (an incredible) team, I feel a strong sense of responsibility in giving them the best environment in which to progress, be successful, make great work, and ultimately, want to come to work everyday!
Because of the highly acclaimed work I am involved in, and having had the fortune of working and gaining experience at some of the companies at the forefront of our industry, such as HUSH, B-Reel and MediaMonks, I am lucky enough to see the most groundbreaking, creative, ambitious briefs in the industry. Working here has also allowed me to collaborate with some of the world's leading technology partners. I am very proud and excited to work amongst people that are at the forefront of shaping how the world works through the use and evolution of technology.
A few things I've learnt along the way, that I remind myself of frequently - be bold and take the unconventional path; surround yourself with good people and the rest falls into place; nothing replaces hard work; approach problems with a solution; follow your gut on the things you're genuinely interested in and you'll find yourself in a happy place; don't be afraid to ask for help, it's an admirable trait; be kind to people; and believe in karma.
I really love what I do because of the belief that anything is possible and with that, the exhilarating challenge of figuring out a way to make those things a reality.
It's how we live as a culture today. I actually think 'digital' is becoming an outdated term. The industry, and type of work I do went beyond 'advertising' or 'digital' a long time ago. Our work can't be put in a bracket because it touches every part of our lives. From the moment we wake up, to the moment we go to sleep (and not even then for some) we are connected to technology. Whether it be talking to your mum, catching a train, scrolling Instagram, watching Netflix, visiting a museum - technology is an intrinsic part of modern life. More often than not, technology helps fulfil this modern need. To me technology means function, whether it's useful or for pure entertainment - it has to do something, have meaning, be engaging and give something back.
It's really helpful to define a reason why you want to get into the industry, and explore what creativity and technology means to you, and why it can be purposeful for you. Having a natural curiosity is a good indication you're in the right game. Don't worry too much about where you want to be in 10 years.Our future, especially in relation to how technology is interwoven into our lives, is not yet defined. Be ready to roll with the punches and evolve proactively with change - don't be scared of the unknown, that's where opportunity and potential lie. Hard work, a good attitude and teamwork will lay good foundations for your future. Find your people.
Have a story to tell that will inspire others to get into digital? Get in touch at

[email protected]